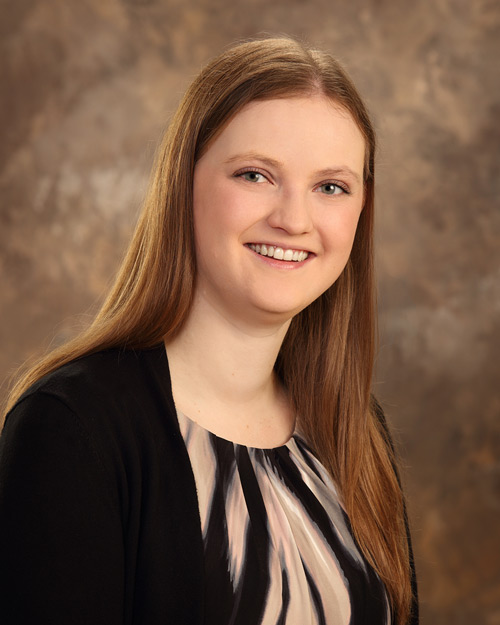 Kimberly Fisher, PharmD, MBA
Undergraduate:
Idaho State University
Bachelor of Science – Health Sciences
Graduate School:
Roseman University of Health Sciences
Master of Business Administration 
Doctor of Pharmacy 
Professional Affiliations:
American Pharmacists Association
Kimberly Fisher, PharmD, MBA began her studies at Idaho State University where she earned her bachelor's degree in health science. She then attended pharmacy school at Roseman University of Health Sciences in Utah. 
While at Roseman, she spent time working in various areas of pharmacy practice. She developed her passion for diabetes management during her time at Intermountain Medical Center. She had the opportunity to meet with patients one-on-one and discuss their treatment goals. Through this, she saw her patients' struggles firsthand and was able to address them in ways that fit their personal needs. Her husband, also a type 1 diabetic, has given her a greater understanding of the challenges that patients with diabetes endure on a daily basis. 
Kimberly is an expert at utilizing the various technologies available for patients with diabetes. Using the most modern and scientifically developed technologies and medications, she helps patients of all ages manage their diabetes regimens and achieve their individualized treatment goals. She prides herself in being available to educate patients and their caregivers in understanding and utilizing these technologies. 
Alongside the endocrinology specialists at Rocky Mountain Diabetes and other local healthcare providers, Kimberly is excited to improve the lives of the patients at Rocky Mountain Pharmacy through providing exceptional patient care.  
Personal Background
Kimberly is a native to Idaho Falls. She moved to Utah for pharmacy school, where she met and married her amazing husband. They're thrilled to be back in her hometown together, where they both practice as local pharmacists.