As part of the Rocky Mountain Diabetes family, Rocky Mountain Pharmacy is uniquely founded on decades of experience treating and educating patients who live with every type of diabetes.
Coupled with the prowess of our nationally renowned and leading clinical research company, Rocky Mountain Clinical Research, our expertise is unparalleled.   Our clinical research team is immersed daily in the development of new medications, and treatment methods by major pharmaceutical companies. We know what is available AND what is coming available in the most effective diabetes related treatments.
The Foundation
Rocky Mountain Pharmacy was founded in January 2020 with a convenient location adjacent to Rocky Mountain Diabetes Center.  The pharmacy was formed in a unified effort to provide a full-service pharmacy that is more convenience for the patients of Rocky Mountain Diabetes. It was also created to provide the unique specialization for patients who are managing any form of diabetes.  The result is a pharmacy in Idaho Falls that is dedicated to helping all patients from any healthcare provider with all their pharmacy needs but with a distinctive specialization of diabetes related medication, continuous glucose monitoring (CGM) systems and pump supplies.
General Manager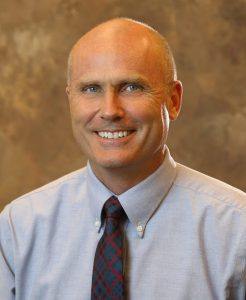 Von Crofts is the General Manager of the following family of businesses; Rocky Mountain Diabetes Center, Express Lab, Rocky Mountain Clinical Research as well as Rocky Mountain Pharmacy. 
Von has been involved with this family of businesses since February 2004.  As the General Manager, Von works with both the administrative and clinical teams of all companies to meet the ever-changing needs of patient care.