New Orders
If you have a prescription from your doctor, feel free to bring it into our pharmacy and we will fill the order at your convenience.
To call in a prescription, your doctor will send the order to us.
Prescription Refills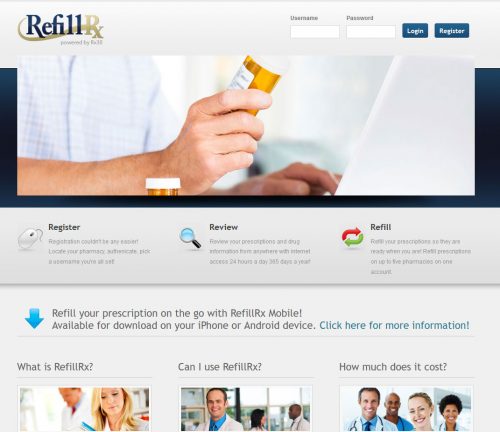 Once an order has been submitted that includes refills, you may request a prescription refill in person, by phone at 208-528-9658 or via online refill center.
To get started using the RefillRx refill center, you will need to register. Use the following
information to register:
Go to RefillRx.com
On the upper right of the home page, click the Register button.
Enter the Pharmacy Five Digit Zip code which is 83404
Enter the last four digits of our phone number 9658
Click "Search for Pharmacy"
Under Rocky Mountain Pharmacy, click the "Select Pharmacy" button
Verify your identity with either a Patient ID Number or enter your personal information including prescription number.
Once the registration is complete, you will be able to conveniently request refills online.